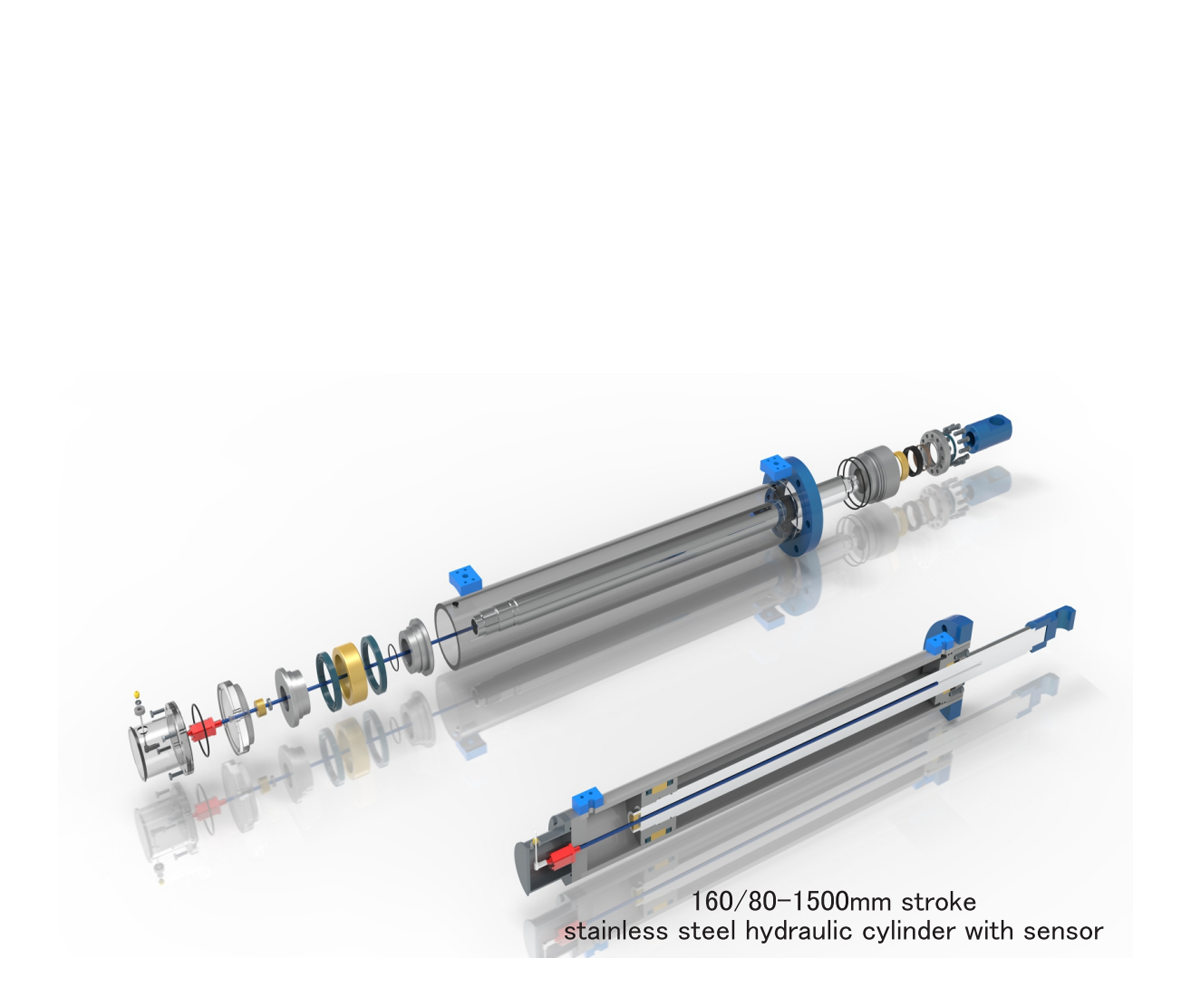 Capabilities
Standard and custom made cylinders, (with or without sensors) inner diameter from ⌀ 40 to 400mm stroke 4000 mm
Various parts and applications.
Flexible production : CNC machines, Deep Drilling, Honing, Cylindrical Grinding, Skiving and Roller burnishing , Automatic Welding, Machines, Chrome Plating System,
Chrome Plating System inner diameter from ⌀ 100 mm to 400 mm; length 3000 mm outside diameter from ⌀ 30 mm to 400 mm; length 4000 mm
Honning diameter from ⌀ 60 mm to 400 mm; length 4000 mm
Cnc machines Cnc Turning Machines and Cnc Turning Center with 4 axis, 3000 mm stroke processing capacity
Our Activity Areas
Mobile Construction Equipment
Concrete Pump Machine Parts
Agricultural Machinery
Automotive Industry
Industrial Vehicles
Ship Industry
Food Industry
About Us
Our company ORTAKLAR MAKINA SANAYI has started firstly to produce hydraulic cylinder and hydraulic units in 1975. During this process, it has been a strong position in its market and dedicated himself the first that comes to mind about hydraulic cylinders.
In 1998 for our company, that was a year in large steps for development, in line with increasing demands has moved to new factory. In accordance with market demand, our company has continued to increase its aims to better serve for our customers and as a first step for institutionalization established two company ORTAKLAR HİDROLİK MAKİNA SANAYİ and ORTAKLAR DERİN DELME MAKİNA METAL SANAYİ that coordinated with each other.
ORTAKLAR HYDRAULIC has always been focused on customer needs and dedicated himself being a leader manufacturing company. With the development of the technology and improvements of customer needs urged to ORTAKLAR to expand the variety of products and spread out in the market with concrete delivery cylinders, hydraulic cylinders and equipments of concrete pumps.
In the early 2000's, ORTAKLAR HYDRAULIC through its position of the sector, knowledge and experience, made its first export, in addition to the self-created domestic market. Today it has been preferable brand name for foreign pump manufacturers from th USA and India, and from Russia and Australia. Our company continues its ongoing investments year by year. Today, it continues manufacturing in new, modern factory in GEBZE/ KOCAELI to maximize it's production, activity and quality with trained staff, CNC machines and modern equipmens.
Under the idea of these improvements , the process of production starting with in small workshop in 1975, carrying it to future, manufacturing goods and services at an international level and returning profit for Turkey economy.
Our Vision:
" In Turkey, to become leading hydraulic cylinder manufacturer in "its industry", ensuring continuity as the first choice of customers with service and product quality, contributing to the formation of a more conscious society by protecting our education, health, environment and historical values in our country, providing permanent advantages by creating differences"
Our Mission:
"In the sectors in which we operate; to meet the expectations of ORTAKLAR HYDRAULIC customers, employees and shareholders at the highest level by being respectful to the individual and society, loyal to the law, economic and moral principles, and sensitive to health, safety and the environment." "Managing a "Strategic Portfolio" with competitive and sustainable growth potential in a way that adds value together with its stakeholders"
On Time Delivery
Besides the Quality of the Products, Our Delivery Time is Our Strength
Smart Technology
Always Strong with Current Technologies
Easy & Affordable
Piyasada Öncü Güvenillir Hizmet
Qualified Specialists
Continuously Productive Thanks to Its Expert and Young Staff
Quality & Seamless
Our Products Comply With International Standards and Are Of High Quality.
Adresses
Balçık Mh. 3273 Sk. No:27 41400Gebze/KOCAELİ